Moving Day Preparation
Published on 2022-09-30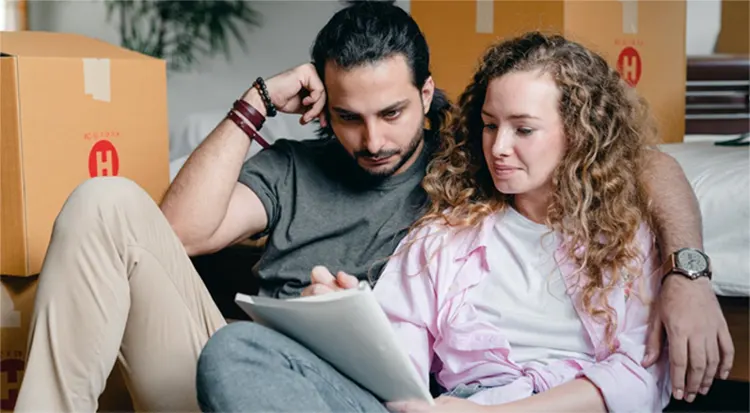 It's the middle of the night and you've run out of boxes, how are you going to finish packing before the planned move at 8 am? You've moved and you're surrounded by boxes, how are you going to find an important contract?
Thinking ahead will make moving easier and more efficient.
Stock up on supplies
Make sure you have boxes of many sizes – small boxes to carry heavy and fragile items, large boxes to carry lighter and bulkier items.
Ensure you have packing material such as newsprint, packing paper, and bubble wrap on hand.
Have extra rolls of packing tape as tape rolls have a reputation for going missing.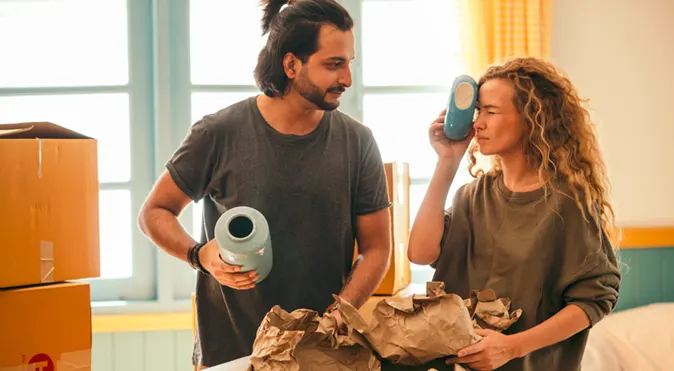 You can even double tape the bottoms and sides of your boxes in advance. A marker for labelling each box or bin is a necessity. Have at least five handy!! Do your research on the best way to pack items.
For instance, plates should be individually wrapped and stored vertically in a smaller box. Your TV should be packed in its original box or with quilted furniture pads. As with all items, consider the impact of heat or cold while in storage.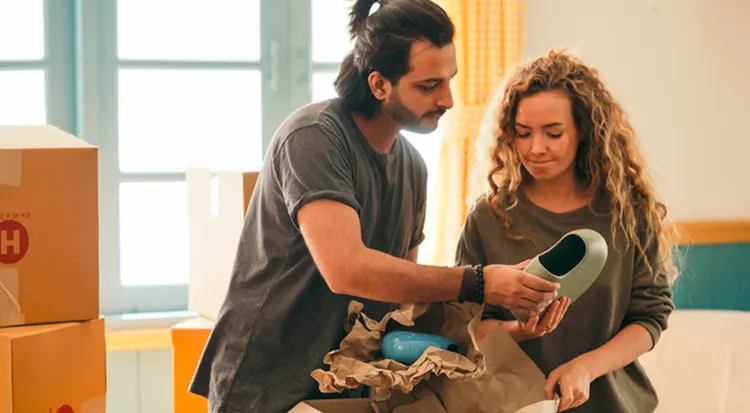 Have all supplies and resources on hand so you're not wasting precious time searching for the right items.
Don't leave packing until the night before – you'll end up tired and probably pack poorly.
Think about packing seasonal and rarely-needed items in advance. These items can even be moved to storage in advance to 'lessen the load' on moving day.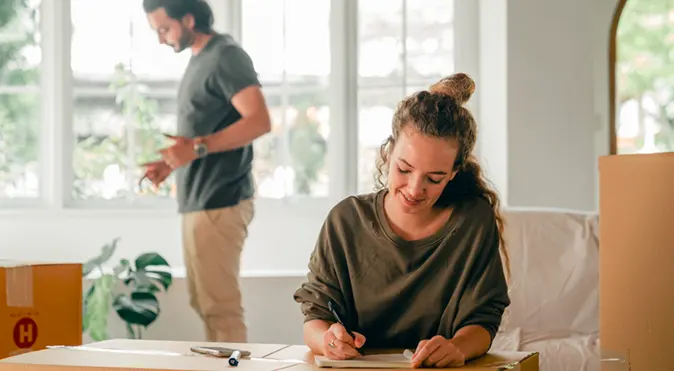 Try to keep 'like items' together and don't leave any spaces in the boxes.
Wrap socks around shoes to avoid sharp heels or buckles from damaging other shoes.
Pack throws pillows with heavier books.
String jewelry through straws or toilet paper rolls to avoid them from being tangled.
Pack all these items together in a box marked 'Bedroom' or go further to label B1, B2, B3 with matching description on an inventory sheet.
It should contain all agreements and contracts, confirmation numbers and accounts that you may need during your move.
In addition, the Moving Binder can include personal identification that you don't want to go missing during the hectic day.
An inventory sheet of all your boxes and their contents may also be useful especially if boxes are going to different locations or into storage unit.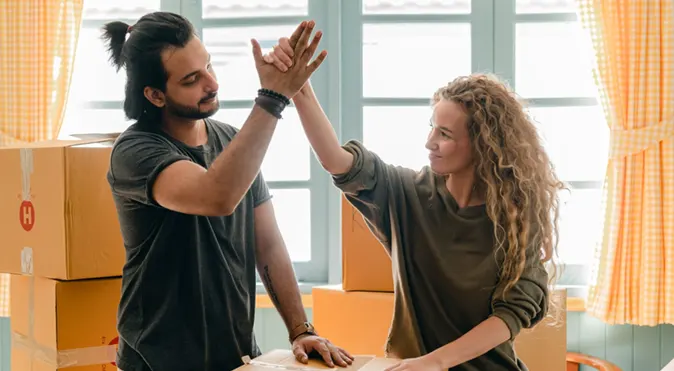 These are items that are crucial for the ease of the day and night for your family following the big day.
What are essentials for your family? Perhaps all you need is a toothbrush and a change of clothes.
But if you have kids, be sure to pack their favorite stuffed toy or blanket.
Ensure you have medications packed, a phone charger and toiletries that may be needed 24 hours after a move just in case calamity strikes – like your movers get lost!
Consider packing a cooler with water and food – maybe use up the odds and ends in your fridge. When your thirsty and hungry, you probably won't feel like going to the store for snacks!
Make sure moving vehicles have reserved spots so the walk is not as far.
Be prepared and celebrate your move at the end of the day!