Creating an Organized Moving Binder: Essential Tips and Guidelines
Published on 2022-10-03
While all your belongings have value, some items need to be given priority. And in a move when there are so many shifting parts, it is easy for valuable documents to go missing.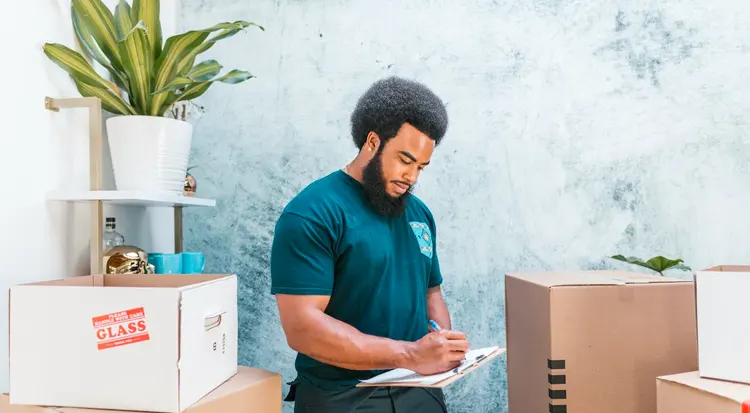 While digital copies are great for reference, on the day of the move, you may want paper copies in case computer or cell batteries go dead during crucial times.

Create a Moving Binder to keep track of documents

Use a brightly colored binder with numerous clear page protectors where you can easily slip in documents.
Start by collecting new purchase or rental agreements. These will have address information and contacts such as your realtor or leasing agent.
Have a sheet that lists the company information for utilities or essential services in the area.

Have contracts available for reference such as a confirmation number from your mover or access code for your apartment building. Perhaps you ask family and friends for trade references such as plumbers, electricians or handy-persons in advance.

As much as we don't want problems upon move in, a sheet of references may be needed in a pinch.

Having everything in one place is convenient when you are coordinating a number of moving pieces!

For added protection and reference, take pics of all these documents the day before your move and delete the photos after you've moved for the sake of security.
In the Moving Binder, include items such as passports, birth/marriage certificates, and health care cards. These personal identity items are a hassle to replace and can be difficult to locate if packed away.
We always think that we will 'remember' where they are put but moving can be so chaotic that our minds don't always remember.
Keep these documents to the essentials – while your child's paintings are invaluable, they can be packed away. And keeping all personal identification safely stored together is a good practice once you've moved as well.
The inventory sheet can locate items based on a box number.
Place a number on each box or bin with a corresponding description on the sheet. For instance – all your garage items can be labelled as G1, G2, G3, etc.
All your seasonal items can be labelled as S1, S2, S3, etc.

Perhaps keepsakes that will be in the family room are stored as F1, F2, F3.

A short description such as 'G2- sand toys, frisbees, balls' will suffice. This makes it much easier to find items if in storage and more efficient for movers to place boxes in the right room of their new home!
Keep your Moving Folder in the same place during your entire move. Perhaps that will be in the hall closet next to the front door or the glove compartment of your vehicle.
Set an alarm on your cell to remind yourself to check that you are in possession of the Moving Binder at the end of the day.

You may need to check and add to this Moving Binder often in the coming weeks as you cancel and set up accounts. Again, keep it in the same place during the unpacking phase for ease of reference!